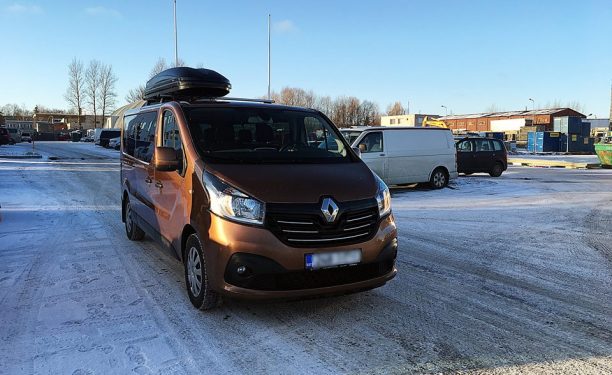 Location: Tartu, Tartu maakond
Casco insurance: Yes
Jaanus
Successful rentals: 1
"Omanik tühistas renditehingu 11 päeva enne algust"
Technical details
Transmission: Manuaal
Seats: 9
Fuel: Diisel
Run: 70000 km
Fuel consumption: 7 l/100 km
Accessories:
CD mängija
Konditsioneer
Navigatsiooniseade
Parkimisandurid
Püsikiiruse hoidja
Stabiilsuskontroll
Veojõukontroll
Veokonks
Additional info
Korralik 9-kohaline Renault Trafic Long . 400km 1 rendipäeva kohta. Omavastutus 200EURi õnnetusjuhtumi puhul. Hinnale lisandub sise-ja välipesu 30.-
Special conditions
Pets allowed: No

Smoking allowed: No

Trips abroad allowed: Yes

Amount of fuel spent during rental must be returned.
Rental calendar