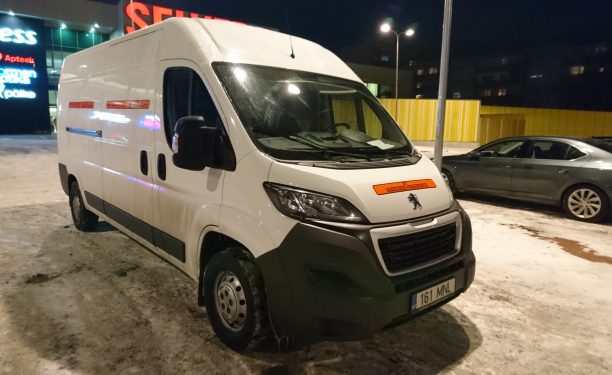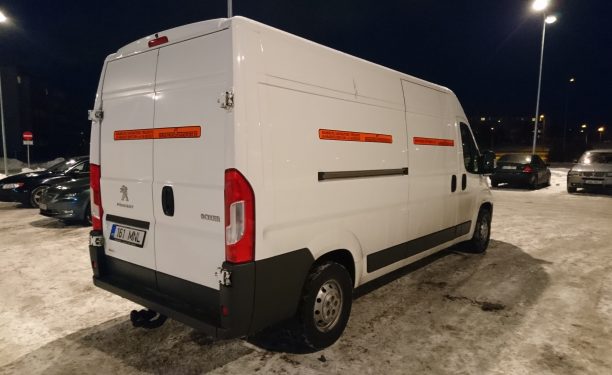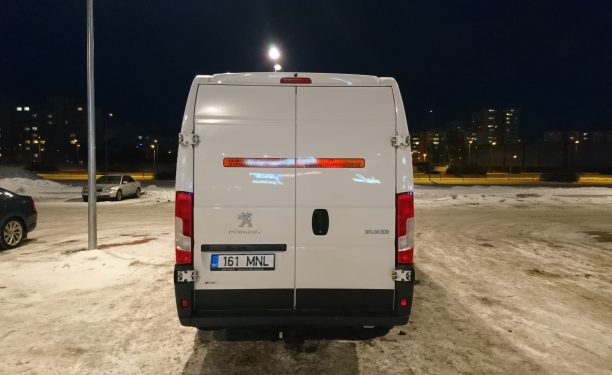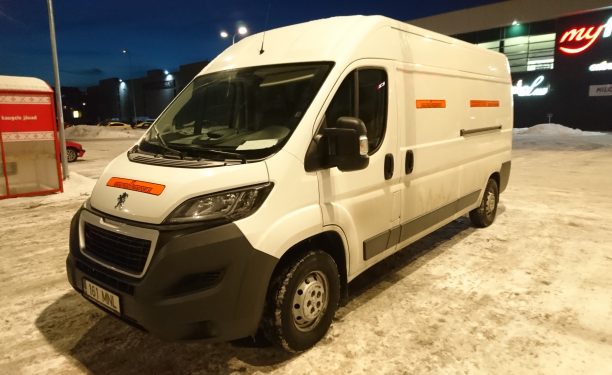 Location: Tallinn, Kristiine
Casco insurance: Yes
Mari
Successful rentals: 150
"Sõiduk TIP-TOP, sõidumugav sõiduk"
Technical details
Transmission: Manuaal
Seats: 3
Fuel: Diisel
Run: 80000 km
Fuel consumption: 9 l/100 km
Accessories:
CD mängija
Konditsioneer
Parkimisandurid
Püsikiiruse hoidja
Stabiilsuskontroll
Turvatool
Veojõukontroll
Veokonks
Additional info
Rendile anda Peugeot Boxer 2016 aasta, diisel. 2 küljeust! Pikk ja kõrge. Kaubaruumi suurus on 3600x1800 , kõrgus 1950mm. Koormarihmad. Võimalik juurde rentida erinevaid haagiseid ja autoveotreilereid. Hind: 60.-eur/24h või 6.-eur/h, miinimum 18.- eur Päevane maksimum läbisõit 350km, rohkem kokkuleppel.
Special conditions
Pets allowed: Yes

Smoking allowed: No

Trips abroad allowed: Yes

Amount of fuel spent during rental must be returned.
Rental calendar