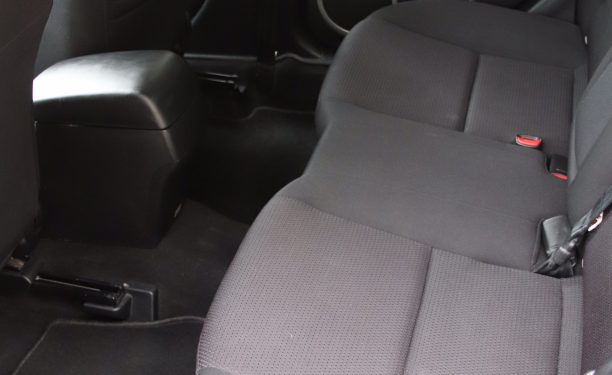 Location: Haabersti, Tallinn
Tannar
Successful rentals: 16
"Auto väga hoolitsetud ja korras ning puhas. Kiidan!"

"Auto oli väga heas korras ja puhas. Lust oli sõita."

"Auto puhas ja korralik."

"Car was in great condition, as described."
Technical details
Transmission: Manuaal
Seats: 4
Fuel: Bensiin
Run: 171000 km
Fuel consumption: 7 l/100 km
Accessories:
CD mängija
Istmesoojendused
Konditsioneer
Additional info
Auto asukoht vastavalt kokkuleppele (võimaik auto üleandmine/vastuvõtmine Teile sobivas asukohas). Autos ootab sind käte desinfitseerimisvedelik ja covid19 maskid, USB otsik, soe bleed ja vihmakeebid.. Auto annan üle puhtana (seest kui ka väljast) ning täispaagiga, kui ei ole kokkulepitud teisiti. Auto võib tagastada ka puhastamata, mille eest tuleb tasuda lisatasu 10-30 EUR (sõltub kas salong vajab puhastamist).
Special conditions
Pets allowed: Yes

Smoking allowed: No

Trips abroad allowed: No

Minimum rental length: 2 days

Maximum rental length: 90 days

Amount of fuel spent during rental must be returned.
Rental calendar