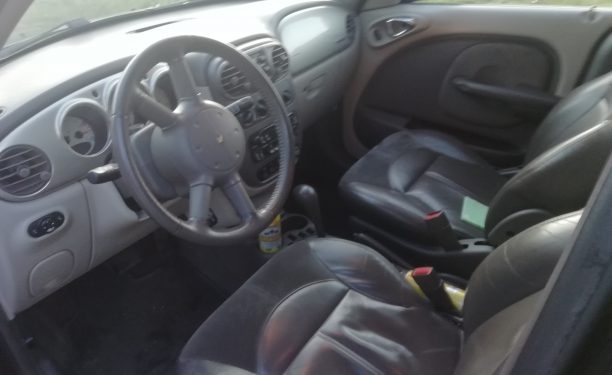 Location: Pärnu, Pärnu maakond
Rünne
Successful rentals: 10
Technical details
Transmission: Automaat
Seats: 5
Fuel: Bensiin
Run: 190000 km
Fuel consumption: 7-10 l/100 km
Accessories:
CD mängija
Istmesoojendused
Konditsioneer
Püsikiiruse hoidja
Stabiilsuskontroll
Veojõukontroll
Additional info
Must, stiilne, mugav, vaikne ja nahksisuga Cruiser Puhub külma ja sooja. Sõiduk antakse üle ja tagastakse puhtana! Broneeringu tegemisel palun märkida selgitusse orienteeruv kilometraaz ja sõidu piirkond! Uuelt või vähese tagasisidega Autolevi kasutajalt võime küsida tagatisraha. Mõistlik läbisõit 300km/1.päev - 1000 km/nädal, 3000km/kuu. Ületatud kilomeeter maksab 0.10 EUR/km Välismaale sõitmisel on vajalik tagatis 500 € (v.a Lätti, Soome või Rootsi sõidul - kooskõlastus on siiski vajalik). Olen avatud ka pakkumistele sõiduki ostuks.
Special conditions
Pets allowed: Yes

Smoking allowed: No

Trips abroad allowed: No

Minimum rental length: 1 day

Maximum rental length: 90 days

Amount of fuel spent during rental must be returned.
Rental calendar