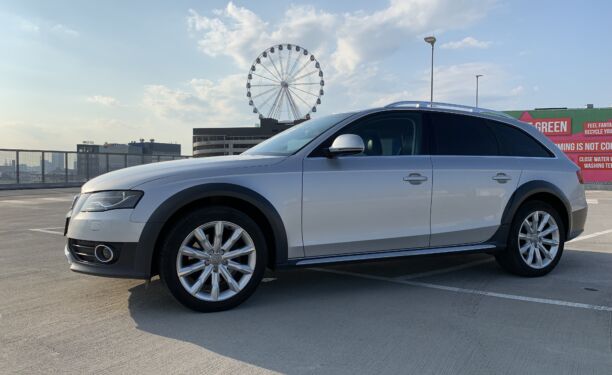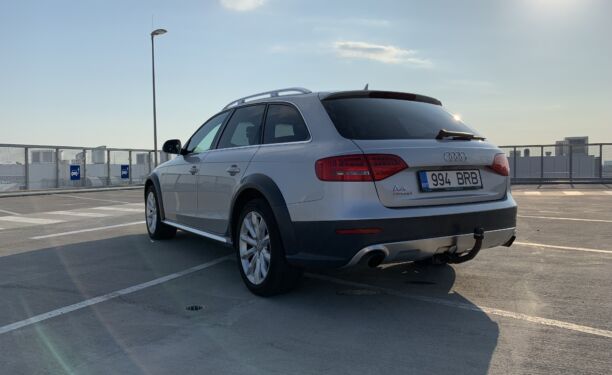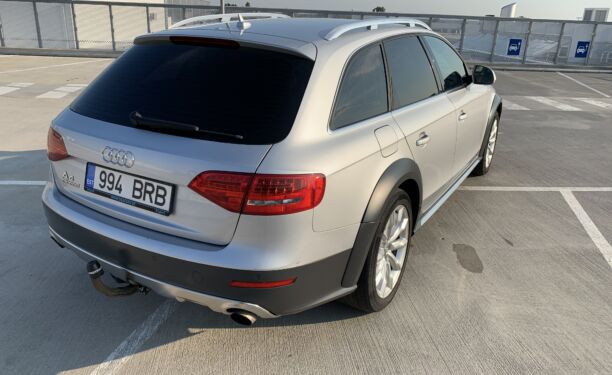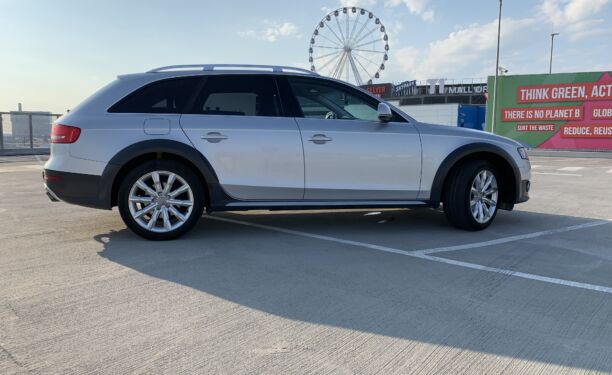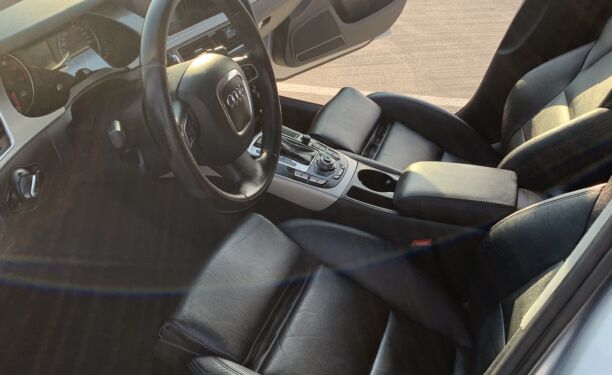 Location: Kristiine, Tallinn
Technical details
Manufacturing Year: 2009
Transmission: Automaat
Seats: 5
Fuel: Bensiin
Run: 280000 km
Fuel consumption: 8 l/100 km
Accessories:
CD mängija
Istmesoojendused
Konditsioneer
Navigatsiooniseade
Parkimisandurid
Püsikiiruse hoidja
Stabiilsuskontroll
Suusakott
Veojõukontroll
Veokonks
Additional info
Tervitused. Pakkuda rendiks Audi A4 Allroad. Sõidukil on kõik tänapäevased mugavused nagu nt automaatkast, kliimaseade, sportlik nahksisu, juhtmevaba telefonilaadija, püsikiirusehoidja ja palju muud. Auto on värskelt hooldatud ning paigaldatud uued suverehvid ja valmis läbima muretuid kilomeetreid mööda Eestit. Välismaale sõidud ei ole lubatud Sõiduki pakiruumis on loomade vedamine lubatud, selleks on lisaks kaasas pakiruumi eraldusvõrk salongiga ja pehme tekk, et loomakesel ka seal mõnusam oleks. Sõiduk asub lennujaamale ja kesklinnale väga lähedal, et oleks mugav ka kaugematel tulijatel sõidukit rentida. Sõiduk antakse üle puhtana, täidetud kütusepaagiga ja heas sõidukorras,- palume tagastada samadel tingimustel. Reageerin võimalusel broneeringutele koheselt ja saan ka sõiduki renti anda kiire reageerimisajaga.. ENG Greetings. Audi A4 Allroad for rent. The vehicle is equipped with all modern comforts such as automatic transmission, air conditioning, sporty leather interior, cordless phone charger, cruise control and much more. The car has been freshly maintained and new summer tires have been installed and it is ready to travel carefree kilometers around Estonia. Traveling abroad is not allowed. Animals are allowed to be transported in the trunk of the vehicle, in addition, a luggage compartment net and a soft blanket are included to make the animal more comfortable there. The vehicle is located very close to the airport and the city center, so that it would be convenient for those coming from further afield to rent a vehicle. The vehicle will be handed over clean, with a full tank of fuel and in good condition, - please return under the same conditions. If possible, I react immediately to reservations and I can also rent a vehicle with a quick response time.
Special conditions
Pets allowed: Yes

Smoking allowed: No

Trips abroad allowed: No

Amount of fuel spent during rental must be returned.
Rental calendar